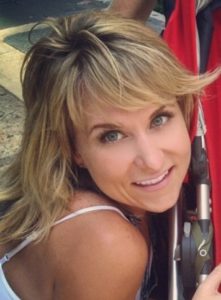 Losing a Mother, Growing Up In Recovery, Being Sober and Co-Parenting
Welcome to another episode of ODAAT Chat!
Today my guest Katie O will share what it was like to grow up in a sober home, how she is coping with the death of her mother and what it's like living life as a sober mom herself.
Katie is the oldest of 5. Before her parents got sober when she was 12, Katie learned as a child that she need to take care of her younger siblings and look out for her parents.
Once her parents got sober, she began the challenging adjustment to her new role in the family.
As a young adult she discovered drugs and alcohol herself and eventually found recovery and started her own family. Through a series of events which includes her mother getting cancer and her baby daughter who was born with a serious illness, Katie relapsed, lost her family and has since started her journey back to recovery.
Our conversation covers what it was like, what happened and what it's like now.
It was truly and honor to record this podcast with her as I found her story to be both insightful and inspiring. I Hope you enjoy it as much as I did.
Comments or questions? I'd love to hear it!
Peace & Love,
Arlina
*Please Subscribe to the podcast!
How to Listen:
Stream by clicking here.
Download as an MP3 by right-clicking here and choosing "save as."
QUESTION(S) OF THE DAY: What was your favorite quote or lesson from this episode? Please let me know in the comments.