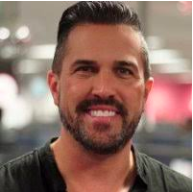 Eric – 3 DUI's, Family Tragedy, Drug Smuggling, Recovery and Living Mindfully
If you are new here, this is a podcast where my guests and I talk about how to recovery from alcoholism and addiction. We largely focus on unpacking the issues that cause addiction and how it affects us, but also on the solutions that contribute to long term recovery.
The goal of the podcast is to help people suffering from drug and alcohol addiction and we are reaching people in 33 countries now! I get email regularly from people who have shared how guests have touched their lives with courageous and honest stories of how they have overcome their addictions. These stories helped them feel connected and given them hope for recovery.
Odaat chat funded by members like you, so if you would like to help keep the hope alive, please consider a $5 monthly membership. To join, just visit odaatchat.com
Today my guest is the super fabulous and charming Eric Sims. He shares his story of growing up in Dallas Ft. Worth, TX or as they say, the DFW., He talks about his troubled youth, drug smuggling escapades, his father's suicide, 3 DUI's, his own family struggles and just when all hope was lost, how he was finally able to hear the message of recovery. Eric has since dedicated his life to helping others through several organizations, demonstrating that there is always hope for recovery.
How to connect with Eric:
Instagram: coach_esims
Twitter: @EricSimsEffect
So without further adu, please enjoy this episode with Eric!
Peace & Love,
Arlina
How to Listen:
Download as an MP3 by right-clicking here and choosing "save as."
Stream by clicking here.