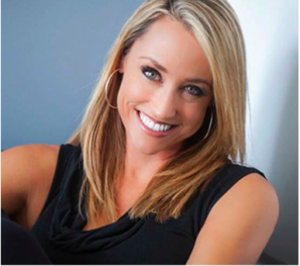 OC031 Andrea Owen
Today's episode is with Author, Speaker and Coach, Andrea Owen. Andrea is currently on the press circuit to promote her second book called, "How to Stop Feeling Like Shit -14 Habits That Are Holding You Back from Happiness"
Don't you love that title?? Her chapter titles are fun too:
Being an Asshole to Yourself: Learn to Manage Your Inner Critic
Go Away and Leave Me Alone: Why Isolating and Hiding Out Isn't Protecting You
Checking Out: Are Your Numbing Mechanisms Still Working for You?
Compare and Despair: The Never-Ending Mind FÅck
What I really enjoyed about this book is that each chapter addresses a very common problem and also has very practical, very actionable steps to help resolve the bad habits that keep us stuck. Its about taking the right action and doing it consistently. She says, "The key has been consistency and commitment to the work." and I couldn't agree more.
Her book is being released on 1/2/18, and she is offering a private book study through her Facebook group with every purchase! I will actually be participating as well. The class starts 1/22/18 and I hope to meet you there too!
You can purchase her book at: http://www.yourkickasslife.com
So with that, please enjoy this conversation with Andrea!
Peace & Love,
Arlina
PS. Don't forget to enter your email address to get new episodes delivered to your inbox!
How to Listen:
Stream by clicking here: