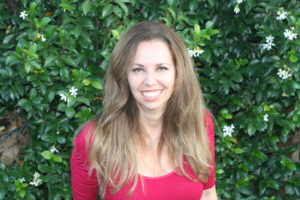 My name is Arlina. I am the host of The ODAAT Chat Podcast and I have been clean and sober since April 23, 1994.
When I was 25 I hit rock bottom.
I had managed to alienate my family and all my friends. Although I was ambitious, my drinking and using was getting the way of my sales career. My heart was broken after ending a relationship and I had no evidence that I would ever feel different.
I stood at the abyss and I had to make a decision.
Through a series of fortunate events, I managed to find a community of people who had overcome their addictions and were willing to help me do the same.
These people changed the entire trajectory of my life.
I started out feeling lost, full of self loathing, demoralized and hopeless. But after a short time, my life began to transform. I felt a new zest for life. I began to see life beyond addiction. It was as if the veil in front of my eyes had lifted and I could see a path to the life I had always dreamed of.
All I ever needed was the right information, the right support and the willingness to do the necessary work. For that, I will be forever grateful.
After this type of "near death" experience, it is human nature to want to shout the message of recovery to the entire world.
So I decided I would.
My life's mission is to share the lessons that have transformed and shaped my life through struggles and successes. My husband and I have been together for 23 years, we have two teenage boys that have never seen me loaded. I have a wealth of friends and I love the woman I have become. Gratitude, inspired and engaged are my predominate feelings today, which is nothing short of a miracle.
And you can have the life of your dreams too. Whatever that means for you.
I have worked with hundreds of women to find the courage to face their fears, make peace with the past and learn to love themselves enough to create the life of their dreams.
The process is f*ing magical and transformative. This is what I LOVE to do.
If you relate to my story, then you are here for a reason.
Are you done feeling frustrate, lost and hopeless?
Are you ready and willing to do whatever it takes to have a breakthrough and break your addiction?
I am available to help you through a variety of Recovery & Relationship Coaching Programs.
Contact me. I am here to help.
Peace & Love,
Arlina
arlina@odaatchat.com